Making sure your child gets the best possible start.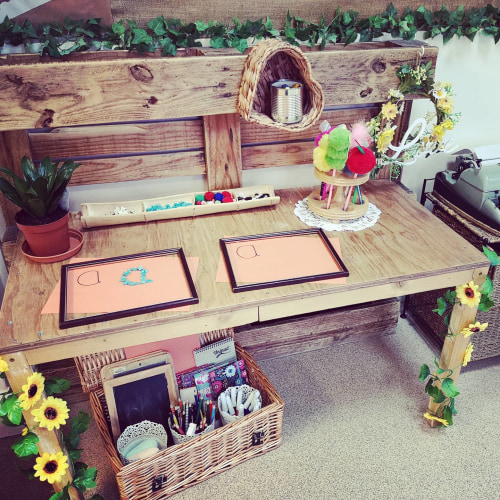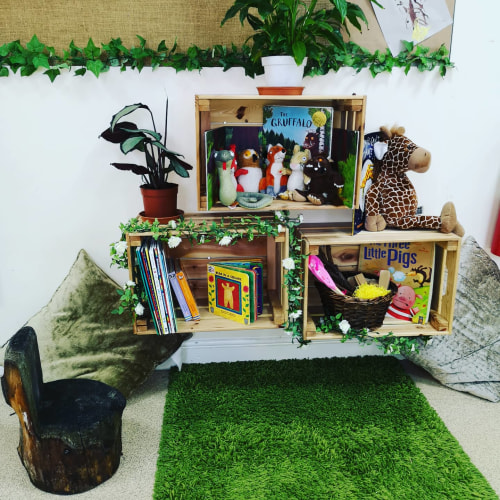 Attached to the Wood Lane Community Centre, our nursery has a real community, family feel and the nursery staff and children have the opportunity to get involved with local projects and activities.
A Nursery is often a child's first adventure alone without the security of their family and here at Happy Days Nursery, we have adopted a natural, calming, safe and secure space. This helps the children feel free while at the same time enabling them to concentrate better when they need to.
We aim to provide a stimulating, challenging environment which is a home away from home. We pride ourselves in creating a comforting and friendly atmosphere encouraging children to feel relaxed and safe when left with us.
We endeavour to provide the highest level of service in a warm, homely and non-competitive atmosphere and have introduced a range of initiatives to ensure this. We insist on employing only the most professional and dedicated staff, with a natural affinity for childcare and a great understanding of the under 5 age group.
An easy-to-use and secure online learning journal helping staff and families celebrate their children's learning and development Tapestry builds a very special record of a child's experiences, development and learning journey through their early years and primary education.
We hope that all parents can be confident that we are offering your child a wide variety of high-quality food. Full menus and dish specifications are available on request (menus are subject to change). We are keen to introduce children to different religious and cultural festivals through different types of food and drink
We want to ensure that you have every opportunity to contact us whenever you need. The Happy Days Nursery team are here to support you throughout your child's time with us and beyond. We will discuss your needs, respond to any questions you might have and help to arrange a visit to the nursery.
Have Questions? Get in touch!
157 Wood Lane, West Bromwich, West Midlands, B70 9PT
Happy Days Nursery is a trading name of Greets Green Community Enterprises. A company limited by guarantee. Whose Head Office is based at: 157 Wood Lane, Greets Green, West Bromwich B70 9PT. Telephone: 0121 525 2662. Charity Number: 1118242 Company Registered In England 05626767
Acceptable Use Policy - Privacy Policy - Website Terms of Use - Cookie Policy
Copyright © Happy Days Nursery | All rights reserved - a Five12 Design website, together we create